Our newsletter is published
bi-monthly
Click here to see our January and February Newsletter!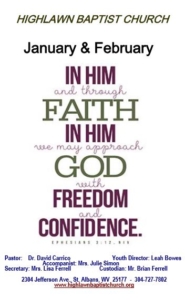 Interested in viewing a previous newsletter?  Simply click on the link below to view it online in a new window. While you are viewing the pdf, there will be an option to print if you would like a hard copy. You will need Adobe Acrobat Reader to view these newsletters.
November and December Newsletter