The Fieldhouse at Highlawn Baptist Church
Sunday Nights at 6 pm
Wednesday Nights at 7 pm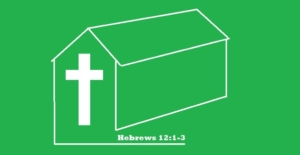 Mission Statement:
Meet us at the Fieldhouse. Together we will run the race of life, fixing our eyes on Jesus Christ. We will recognize His love and mercy. We will train for His purpose. We will persevere in the task of sharing His Good News with the World.
Theme Verse:
"Therefore, since we are surrounded by such a great cloud of witnesses, let us throw off everything that hinders and the sin that so easily entangles. And let us run with perseverance the race marked out for us, fixing our eyes on Jesus, the pioneer and perfecter of faith. For the joy set before him he endured the cross, scorning its shame, and sat down at the right hand of the throne of God. Consider him who endured such opposition from sinners, so that you will not grow weary and lose heart." –Hebrews 12:1-3
The Fieldhouse offers students in 6th-12th grade the opportunity for fellowship and spiritual growth through studying God's word through Youth Fellowship and Sunday School. We participate in the West Virginia Baptist Convention youth activities throughout the calendar year and encourage our students to attend WV Baptist Camp at Cowen in the summer. We plan a Winter Retreat weekend every year at Parchment Valley Conference Center complete with worship, a guest speaker and time for games and fellowship. We play a part in church mission work—including a mission trip every summer—and help other ministries within the church meet their mission goals.
Students are encouraged to use their gifts and talents throughout the church and often play roles in music ministry and children's ministry. A student leadership is in place and students are selected based on spiritual maturity and interest to serve as a voice for their peers in the youth ministry. They have active planning roles in Winter Retreat, Mission Trips and several smaller events throughout the year.
Other Links
Following these links will take you to external sites.  Press your browser's back button to return to highlawnbaptistchurch.org.