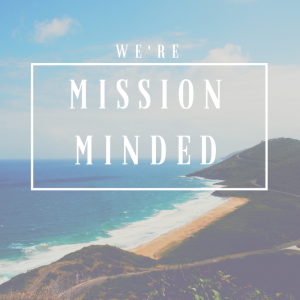 Remember, October is the second of our two Mission Months for 2017!  You can contribute by using the special Mission envelopes in the pews or designate your contributions as Missions!  This month's Mission offerings will be used in support of all our Mission programs!
Mission Ministries
Highlawn Baptist Church is a missional church, reaching out into the local and global community in obedience to God's command to share our faith through sharing resources; including time, talents and monetary offering.
Local Offerings: 
• Snack Bags: During the school year, we assemble 150 snack bags a week for students of McKinley Middle School, Hayes Middle School and the five area elementary schools.  These snack bags are part of a city-wide ministry where several churches pool their resources and distribute all at the same time.  This ministry is meant to make sure children go home every weekend with healthy snacks, in case they rely on the school system for meal support.
• Mission Sundays: Two times during the year, the congregation donates their Sunday morning to a different kind of worship.  We mobilize and visit nursing homes, clean up Saint Albans area parks, clean for shut ins and various other simple tasks that give us the opportunity to shine Christ's light in the community.
• Christ's Kitchen: This facility provides meals and utility assistance as well as ministering to local shut ins and keeping a food pantry.  We donate food and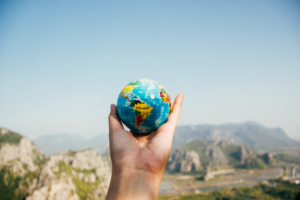 mission offering for the operation of the facility.
• Saint Paul's Economic Development Association: This organization develops opportunities for locals and visitors to repair homes of Saint Albans residents in need.  We provide monetary support and work with coordinators to help out whenever we can.
• Fellowship of Christian Athletes: Area ministers work together to provide a faith-based club at Saint Albans High School, McKinley Middle School and Hayes Middle School.  Often pizza is brought in to feed those in attendance, but mostly it's a chance for students to hook in with area ministers for faith-based support.
International Offerings:
• Operation Christmas Child: We fill upwards of 200 shoeboxes each year in conjunction with the Samaritan's Purse Organization.  These shoeboxes are filled with not only toys, but clothing and hygiene products that will be shipped overseas and given to children in need during the Christmas season.
• Mission Trips: Planned in conjunction with the youth ministry, the church tries to work in a mission trip every year.  They plan local missions, national mission trips and international trips to Bolivia or Mexico to reach out to our partners in ministry there.
– Information about our Bolivia Missionaries: http://www.internationalministries.org/teams/371-reed-j-d-and-rhonda
– Information about our Mexico Missionaries: http://www.internationalministries.org/teams/389-myers-debbie-and-keith
• We also financially support Jennifer Pedzinski in her mission work in Chiang Mai, Thailand.  She serves young women who are effected by human trafficking by helping them learn life skills and providing shelter for them.
–  Information about Jeni and her mission work: http://www.internationalministries.org/teams/529-pedzinski